Cadillac Parts
Choose your Cadillac Model
The Cadillac name is synonymous with quality. As early as 1932, the head of the Baldwin piano company called the Baldwin grand piano "the Cadillac of our line, just as our other models can be compared to the Buick, Oldsmobile and Chevrolet models of General Motors." Years later, novelist J.G. Ballard described the P51 Mustang fighter plane as "the Cadillac's" of air combat in Empire of the Sun. So many other products became known as the "Cadillac of" this or that, that eventually Cadillac released a 1979 print ad touting it as "the Cadillac of Cars." Twenty years earlier they had used the subtler line that Cadillac was "the world's best synonym for quality and the same sentiment was expressed in Cadillac's original slogan "The Standard of the World," which it adopted in 1908. People have loved Cadillac's for over 100 years, and here at 1A Auto, we share that affection.
It is our mission here at 1A Auto to supply you with the right parts you need to keep your Cadillac working in tip top shape, at a great discount. Simply put, if you are in need of a replacement part for your Cadillac vehicle, you've come to the right place. You'll find a large selection of new, high quality aftermarket Cadillac auto parts, including headlights, taillights, weatherstripping, mirrors, door handles, exhaust manifolds, radiators, and more, as well as genuine OEM replacement parts - the very same ones you would receive if purchased from your local dealer, but without the inflated cost. However, we don't only just sell replacement Cadillac parts online here at 1A Auto; we also carry a selection of new and performance parts such as high flow air filters and bike racks for your Cadillac automobile as well.
Our product development team spends over 8,000 hours a year researching the best Cadillac auto parts, and they are carefully selected by our trained engineers so you can rest assured that you are getting the correct, high quality part you need for your car or SUV, at a discount price. If we wouldn't put the part in our own vehicles, we won't sell them to anyone else. A new aftermarket replacement Cadillac part from 1A Auto will save you 30-50% on average over a comparable new OEM replacement Cadillac part that you would get at a dealership, and our new aftermarket Cadillac parts are also extremely durable and reliable. Don't overpay for Cadillac parts and save yourself from a lot of potential headaches by shopping at 1A Auto.
You can shop for all of your Cadillac car parts online and buy safely and securely right here on our website, or you can call our customer service toll free at 888-844-3393 if you have any questions about any of our parts, or to buy over the phone. With over 150 years combined experience, 1A Auto's customer service representatives are the most qualified to answer your questions about all of our new, aftermarket, genuine OEM, and performance Cadillac car parts. Our representatives answer 99.9% of phone calls in less than one minute and emails are responded to within the hour because we know you need answers quickly to get your beloved Cadillac back in working order again. We also know you want your part fast for the same reason; 98% of in stock Cadillac auto parts ship from our warehouse within one business day so that you can get back on the road in no time, and all ground shipping in the continental U.S. is completely free. And, in the unlikely case that you are unhappy with your Cadillac auto part for any reason, 1A Auto also offers the only No Hassle return policy for unused items in the industry. Simply put, our competitors can't beat the 1A Advantage. Don't just take it from us - take it from over 50,000 satisfied customers!
Look no further than 1A Auto for your aftermarket, original equipment (OE) replacement, new and performance Cadillac auto parts and get your car or SUV the new parts it needs today from Cadillac enthusiasts just like you! If you happen to be an enthusiastic Cadillac owner, have a deep passion for Cadillac vehicles, or just want to learn more about the automobile manufacturer, continue reading below for a detailed look at the brand's history and some of its past and present models.
Overview
Cadillac is an automobile division of General Motors (GM) which manufactures and markets luxury vehicles such as the Cadillac Escalade across the globe. Cadillac, which was founded in 1902 and purchased by GM in 1909, is currently the second oldest American automobile brand, behind only fellow GM-owned Buick, and is one of the oldest automobile brands in the world. For over 100 years, the brand has stood for "uncompromising performance, daring design and groundbreaking technology" and has pioneered many firsts in the automotive industry including the development of the world's first electric self-starting engine and being the first brand to offer drivers a color other than black.
Contents
1. Origin
2. Purchase by GM and the Early Decades
3. Post World War II and Beyond
4. A Brand in Crisis and its Remarkable Comeback
5. Cadillac Today
Origin
Cadillac was founded in 1902 from the remnants of the Henry Ford Company, Henry Ford's second attempt at automobile manufacturing, by Henry Leland, a master mechanic and entrepreneur. Ford's first company, the Detroit Automobile Company, which was founded in 1899, was unsuccessful, and as a result of its reorganization, the Henry Ford Company was born in 1901. However, following a dispute with his financial backers in early 1902, Ford, along with a few of his key partners, left the company and it was dissolved. As part of a final settlement, Ford got to keep his name and would go on to start the Ford Motor Company in 1903. In August of 1902, however, William Murphy and Lemuel Bowen, Ford's financial backers with whom he had clashed with, brought in Leland who was principal owner of Leland & Faulconer Manufacturing Company at the time, to appraise the Henry Ford Company plant and all of its equipment as they had intended to sell it all off in order to liquidate the company. However, upon completing the appraisal, Leland began attempting to persuade Murphy and his partners to stay in the automobile manufacturing business. He told them that they were making a mistake in liquidating and that they should reorganize, building a car featuring an engine he had originally developed for Oldsmobile during the time his Leland & Faulconer Manufacturing Company had been supplying engines to them. They were convinced and that same year in 1902, the remnants of the Henry Ford Company reorganized as the Cadillac Automobile Company, named after Antoine Laumet de La Mothe, sieur de Cadillac, the founder of Detroit. The Cadillac crest, which is part of the brand's logo, is based upon his coat of arms. The first Cadillac automobile rolled off the assembly lines late that same year and began selling to the public in 1903.
In 1905, Leland merged his old business, Leland & Faulconer Manufacturing, with his new business. In 1906, Cadillac introduced the first of many luxury innovations - it was the first manufacturer to produce a car with a fully enclosed cabin. In 1908, the brand ended up winning the Royal Automobile Club of England's Dewar Trophy, becoming the first American car to do so. It won that trophy for manufacturing an automobile with interchangeable precision parts. This would lead both to the mass production of automobiles and a litany of other innovations by Cadillac in the automotive industry. Winning the trophy also spawned the brand's famous, original slogan "The Standard of the World" and Cadillac quickly became the premier luxury car in the United States.
Purchase by GM and Early Decades
A year after the Dewar Trophy win, in 1909, General Motors purchased Cadillac from Leland, eventually turning it into GM's prestige division, purposed towards building large luxury vehicles. Leland was asked by GM to continue operating Cadillac, which he did in an executive capacity until 1917. In 1912, Cadillac introduced the electric self-starter in its Model Thirty. This eliminated the need to manually crank the engine, which sometimes led to broken wrists. This won Cadillac a second Dewar trophy. Three years later, Cadillac introduced the first mass-produced car featuring a V8 engine, which allowed Cadillac's to reach sixty-five miles per hour. Considering road conditions of the time, this was faster than most roads could reasonably be travelled. Although other engines have been used since (including a V16 early on), V8 engines have remained a Cadillac hallmark ever since.
In 1917, Leland left GM after a dispute with its founder William Durant. The United States Government had asked Cadillac to build Liberty aircraft engines for them as it entered World War I but Durant, who was a pacifist, did not want GM or Cadillac facilities to be used for the production of any war material. Leland, feeling this was a solid source of revenue, disagreed with Durant and left the company to pursue his own agenda. This led to Leland, along with his son Wilfred, forming the Lincoln Motor Company in 1917, which was eventually purchased by the Ford Motor Company in the 1920s.
Cadillac also got a head start setting trends in the visual style of cars. Even early on, Cadillacs were available in five hundred different color combinations at a time when Henry Ford told customers they could have the Model T painted any color they liked "so long as it's black." The company continued to innovate visually when they hired stylist Harley Earl in 1926 to design the Cadillac LaSalle convertible coupe, which became the first car designed by a stylist rather than an engineer. This was the same year that Cadillac once again improved on car cabin technology, introducing an all-steel (rather than wood and cloth) roof and shatter resistant glass.
The Great Depression reduced the demand for cars and for luxury cars in particular, and Cadillac saw its sales decline sharply during this time. One of the contributing factors of the lackluster sales performance of the Cadillac brand was a policy, reflective of the times, which discouraged sales to African Americans. That policy was eventually revoked by a committee that was setup to determine the future of the Cadillac during this period of hard times, and this boosted sales of the brand tremendously over the next few years, which got the company back on track by the end of the decade. In the early 1930s, Cadillac unveiled the first passenger car featuring a V-16 engine. Later that decade, it introduced a mid-priced car, the Series 60, which led to the highly popular Sixty Special, which would be produced until 1993. The Sixty Special featured "three box-styling," a steep windshield, and a low body without running boards, all designed by Harley Earl. The mid 1930s also saw the introduction of an improvement to assembly line technology in the Phillips head screw. Cadillac adopted the technology in 1937 and was the first automaker to do so. It became the industry standard by 1940.
In 1941 when the United States entered World War II, Cadillac turned from producing cars to producing supplies such as engines and transmissions for the war effort. Cadillac equipment was used in light tanks and other military vehicles.
Post World War II and Beyond
Incidentally, it was a piece of war machinery that inspired Cadillac's most iconic styling element. Harley Earl, along with other Cadillac designers, visited the Lockheed aircraft company in 1941 to see the new P38 Lightning fighter plane. The P38 featured a unique twin tailed design, which would be the inspiration for the infamous tailfins seen on Cadillac automobiles of the 1940s, 1950s, and early 1960s, at which point they were eventually phased out. Artillery shells also inspired Cadillac design, leading to shell-shaped bumper guards. The tailfin, along with other design elements, such as wraparound windshields, and swaths of chrome, along with its high performance V8 engines, led then new-at-the-time Motor Trend magazine to give its first ever "Car of the Year" award to Cadillac in 1949 which, oddly enough, it turned down. Still, the event signaled the beginning of the era in which Cadillac became "the world's best synonym for quality." That same year, in 1949, Cadillac unveiled its first mass-produced hardtop convertible, the Coupe de Ville, which was a prestige trim level of the Series 62 luxury coupe.
In the early 1950s, Cadillac introduced two major new features on the Sixty Special, a Frigidaire designed air conditioning unit, and the "Autronic Eye" which would dim the car's high beams when it sensed oncoming traffic. These features would also appear in the Cadillac Eldorado, released the following year. The Eldorado would become available with a number of different option packages, including the convertible Biarritz, the hardtop Seville (which would eventually become a separate model), and the limited edition Brougham. The 1957 Eldorado Brougham featured a whole menagerie of special features including the Autronic eye, air conditioning, heating, the first example of memory power seats, cruise control, and white wall tires as well as such niche luxuries as drink tumblers, cigarette dispensers, a comb and mirror, and a ladies' compact with powder puff. In 1956, the Series 62 Coupe de Ville was joined by the Series 62 Sedan de Ville, which was Cadillac's first standard production 4-door hardtop vehicle.
In 1959, the Coupe de Ville, which had previously been an option package for Series 62's, became its own product line alongside the Sedan de Ville, as did the 2-door Eldorado. The Coupe de Ville model proved to be exceedingly popular. It came with two-speed wipers, a vanity mirror, power windows, and power seats. Throughout the sixties, more and more features were added, including power steering, a windshield washer, and fender skirts. Eventually the de Ville became available with a record-setting 143 different interior options. By 1963, the de Ville made up 45% of Cadillac's sales. Also in 1963, Cadillac made front seat belts available in its vehicles, and they were made standard in vehicles by law the following year.
The Eldorado and Sixty Special continued to add new features throughout the sixties. The Eldorado added reclining seats, heating pads built into the seatbacks, and an AM/FM stereo system. By 1968, Eldorado's made up 11% of Cadillac sales. The Sixty Special now came with its own high-end Brougham package which included interior walnut trim and writing tables, foot rests, and reading lamps in the backseat. Throughout the 1960s, the De Ville added an electric clock, rear cigarette lighters, and padded dashboards. Sadly, throughout the 1960s, tailfins grew smaller across many models and were ultimately discontinued for good in 1965. Also in 1965, the Series 62 was renamed the Cadillac Calais, a name that stuck until being discontinued in 1976.
The Eldorado became increasingly popular in the 1970s when it appeared in such films as Dolemite, Superfly, Magnum Force, and the James Bond film Live and Let Die and in 1974, the Eldorado got a new "space age" instrument panel which it shared with the de Ville and the Sixty Special. The Eldorado would be one the brand's signature vehicles for the next twenty five plus years until finally being discontinued in 2002. The Sixty Special, and de Ville, meanwhile, became available with the new d'Elegance package featuring velour seat trim and plush carpeting. Cadillac also pioneered the use of air cushion restraints (aka air bags) for the safety of car passengers in 1974, as well as catalytic converters to reduce emissions.
In 1975, the Seville became a model of its own, designed to be "Cadillac's first small car." Where previously Cadillac had operated under the assumption that bigger is better, the Seville became Cadillac's most expensive model despite being its smallest. The car was intended to compete with luxury imports from the likes of BMW and Mercedes-Benz. Also, in 1975, Cadillac became the first car manufacturer to provide electronically fuel-injected engines in US production cars. In 1978, the Seville introduced the Tripmaster trip computer which could calculate and display fuel consumption in miles per gallon, miles-to-empty, and estimated destination arrival time (based on user input distance to destination). The following year, a special edition Gucci Seville was available with a Gucci designed interior and vinyl top as well as a trunk full of Gucci luggage.
By the end of the 1970s, however, Cadillac had begun to lose some of its luster. This would continue into the 1980s as it seemed that GM itself, in addition to Americans, had lost sight of what made its luxury marque great.
A Brand in Crisis and its Remarkable Comeback
The 1980s brought a lot of happenings with it at Cadillac. In 1985, the de Ville became available as the de Ville DHS (de Ville High Luxury Sedan) or the de Ville DTS (de Ville Touring Sedan). In the 1990s, the Seville adopted a similar naming convention. These models would eventually be replaced by the Cadillac DTS and Cadillac STS models respectively. The 1980s also saw the introduction of the Cadillac Cimarron and the Cadillac Allante, both of which were very short-lived. The Cadillac Fleetwood luxury car became its own model in 1985, and was produced through the 1996 model year. Up until this point, the Cadillac Fleetwood referred to various Cadillac cars with Fleetwood bodies. The Cadillac Brougham also became its own model in 1987 and was produced until 1992. Up until this time, the Brougham named had been used with various other Cadillac cars, such as the Eldorado Brougham. Cadillac, however, was a brand in crisis during the 1980's. Competition from imports and a perception that the brand had become stale rocked the once proud and stoic automaker. It seemed as though the brand no longer had its finger on the pulse of consumer demands and trends.
Cadillac fought back in the 1990s with vehicles that were able to hold their own against like-priced rivals. For example, in 1997, Cadillac felt there was a market for a smaller, lower-cost luxury sedan, so it imported and rebadged the Opel Omega as the Cadillac Catera. The Catera may not have been as flashy as other Cadillac's but more than 95,000 Catera's sold in the car's short lifespan. It was later replaced by the CTS. Unfortunately, Cadillac's stature was so diminished by this point that it was unable to change people's perception with these entrants into the market. In addition, one of their most popular models, the Coupe de Ville, was discontinued by Cadillac due to a decline in popularity. Luckily for them, they were able to capitalize on another emerging consumer trend.
By the end of the 1990s, there was a growing market for luxury Sport Utility Vehicles (SUVs). Lincoln had already made its mark in that category with its Navigator, and so Cadillac entered the market with the Cadillac Escalade. With features like Stabilitrack stability control, satellite radio, heated and cooled seats, the Escalade became highly desirable. It became so desirable, in fact, that it was the most frequently stolen recent model car in 2010. The Escalade SUV resurrected Cadillac's image as an object of desire and by the 2000s, Cadillac once again became a car brand to aspire to.
The 2000s saw the introduction of a new, sleeker look for Cadillacs, which the company calls "Art and Science" design. The new look was exemplified by the CTS, DTS, and STS. In 2002, Cadillac released the CTS as a replacement for the Catera. The CTS featured a fully independent suspension and was a nominee for the North American Car of the Year award the year it was introduced. The supercharged CTS-V was on Car and Driver's 10 Best list every year from 2009 to 2011. In 2004, Cadillac unveiled the SRX mid-sized luxury crossover SUV, and the STS and DTS followed in 2005, replacing the Seville and Deville, respectively. The STS featured Magnetic Ride Control suspension, called the "fastest reacting suspension ever," which was later used on Corvettes and Ferraris. It also featured an optional blind spot monitoring system and standard remote ignition. The DTS shared Magnetic Ride Control with the STS and also featured options like a navigation system and a heated steering wheel. In 2005, the limousine used for President George W. Bush's second inauguration was custom built with a GM four-wheel drive platform and DTS styling. This replaced a Deville-based limo used in 2001. In 2009, it was replaced by another DTS-inspired limo built on a Chevrolet Kodiak commercial truck chassis and driveline. The 2009 model used parts from many other Cadillacs, including Escalade headlights and STS taillights.
Incidentally, these were not the first Cadillacs used by US presidents. Woodrow Wilson rode in one during a World War I victory parade. On the way to delivering the December 8, 1941 "Infamy" speech, Franklin D. Roosevelt rode in an armored Cadillac that had been confiscated from Al Capone. Dwight Eisenhower rode in an Eldorado in his 1953 Inauguration parade, Ronald Reagan used a Cadillac Fleetwood limo, and Bill Clinton used a Cadillac Fleetwood Brougham.
Cadillac Today
In 2009, GM went through a Chapter 11 reorganization as a result of massive financial problems. When it emerged, Cadillac was still standing as one of GM's core brands. In 2012, Cadillac replaced the DTS and STS with a single full-sized model called the Cadillac XTS, and introduced a model smaller than the CTS, the Cadillac ATS. The XTS is slightly smaller than the DTS, and the STS but comes with dual zone climate control, cruise control, keyless entry, park assist, and stability control standard. The ATS was designed to compete with BMW's 3-series. Originally, Cadillac intended to build a 5-Series competitor with a 3-Series price tag, returning once again to its old "bigger is better" mentality. It found, however, that customers did not necessarily want a larger vehicle. So Cadillac instead set its sights on the 3 –Series as the mark to beat. The ATS is available at four different option levels with everything from Bose sound systems to keyless entry to light-up outside door handles to run-flat tires. In 2012 the ATS was named Esquire's "Car of the Year," Popular Mechanics' "Luxury Car of the Year," and the Motor Press Guild's "Vehicle of the Year." In 2013 it was named North American Car of the Year.
These recent plaudits represent a return to form for Cadillac. As it continues to move forward its continued commitment to developing top of the line technology, it will no doubt keep Cadillac the "Standard of the World," and the "Cadillac of Cars."
Over 4,000
Installation
Videos
---
Watch the 1A Auto Videos
We're here to help
888-844-3393
hablamos español: 866-401-3393
Customer Feedback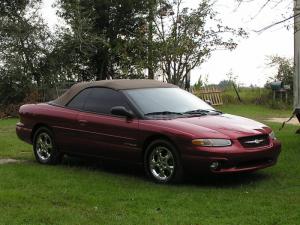 "Thanks for the fast reliable service. Great price, and the headlights were as good as oem or better!!! Keep up the good work..."
- Dwuan M.
---
Read More